Hey there, thanks for visiting your CMS Tutorial guide. If you've received the link to this page, it means that you're on your way to getting a fantastic new website!
The purpose of this page is to help give you an idea of all of the different ways we can layout content on your site. We use a Panel Concept, and you'll be able to view the various options below.
Don't worry; we will take care of ensuring your new site is both visually attractive and professional. This area is just a hub to help you during your content creation process. If you have any questions or need a little direction feel free to reach out to your account manager, and they will be able to help walk you through the process!
Our Standard Panel is one of the most diverse panel options we have available. It can be used to create buttons or links, upload PDF's and supporting documents or any other information you'd like to place here.
The formatting options available here are also complex. We will upload all of the options so that it's easy for you to use when you're updating all of your own content.
Header 6
Header 5
Header 4
Header 3
Header 2
Panel 3: Call to Action
Subtext for Call to Action panel is styled like this.
Panel 4: Standard Panel With Tabs
Tab One Content
The standard panel tab concept was created to help our users split up content while keeping the page visually enjoyable for visitors.
You can place in bullet points
Attach photos and videos
Create a table for information
The button tab names can be adjusted, so if you have a wide variety of services your company offers you can place it all on one page and users can easily browse through that information.
Tab Two Content
They can be utilized in a multitude of ways and can also be customized to fit your brand!
As displayed below, embedding a picture or video is no problem at all and can be a powerful tool to help compliment your content. As with a standard panel adding in links, buttons or directing the user to find out more information is all possible in this panel.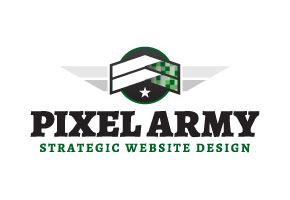 Panel 5: Parallax Panel Insert
This is a Parallax Panel!
This panel type should be reserved for a short eye catching blurb of information. As you can see, the words stay in place while the image scrolls behind it. We recommend around 85 - 100 characters in this section if possible. If you need assistance with a background image feel free to reach out to your account manager and they can help you choose one.
Another great addition is that the parallax panel allows for a button which can be a URL link, a phone number or email. Keep this in mind as it's great for helping with lead generation!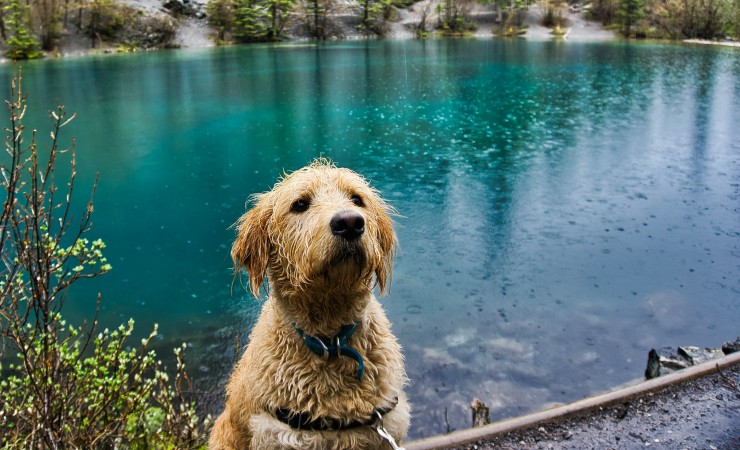 Panel 6: Side by Side (Image)
A Short Subtitle Goes Here!
Here is an example of a Side by Side panel with an image on the right!
They are a great tool that can be used to guide the users attention.
You can place information here and also pair it with a relevant picture to display your information.
Panel 7: Side by Side (Video)
A Short Subtitle Goes Here!
Here is another example of a Side by Side but this time with a video on the left hand side!
You can envision a similar concept as above, but this time you can place a relevant YouTube or Vimeo video here to help users understand the point you are making.
Dr. Jennifer Marshall
DVM, CHPV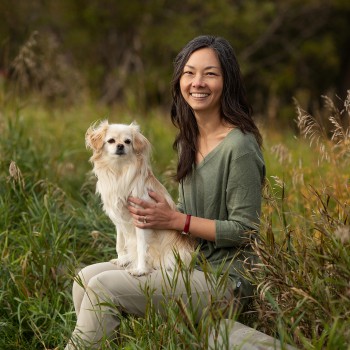 Dr. Charlene Knapp-Miller
DVM, CVA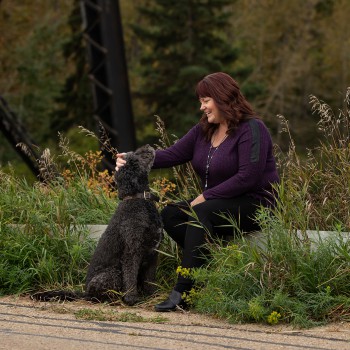 Dr. Gina McLachlan
DVM, CVA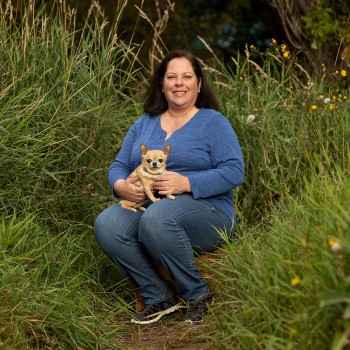 Sarah
Veterinary Medical Assistant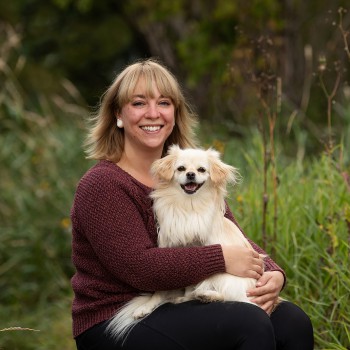 Jodi
Receptionist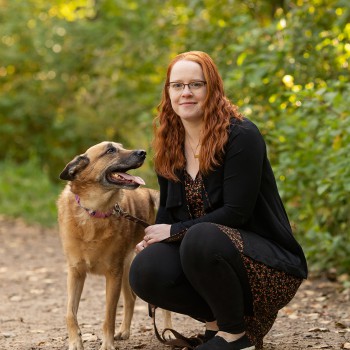 Kendra Barody
Registered Veterinary Technologist & Certified Canine Body Worker & Level II Reiki
Kendra's Bio ›
Kendra Barody
Registered Veterinary Technologist & Certified Canine Body Worker & Level II Reiki
Stephanie Laface
Registered Veterinary Technologist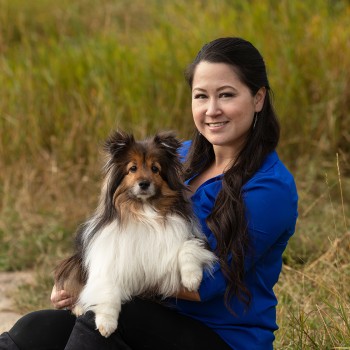 Tiffany
Veterinary Medical Assistant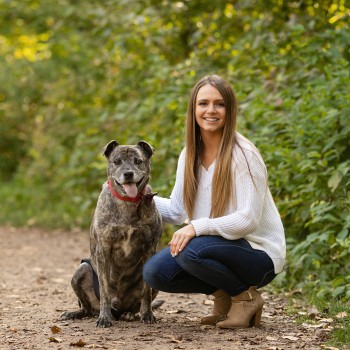 Dr. Lex has been wonderful with our cats. Through hip dysplasia, diabetes, severe viral infections, & mouth disorders. An interesting combination of mainstream & alternative medicine. He never gives up on new things to try. I trust him & always feel more reassured leaving about my furry girls. The front reception are friendly & always deal efficiently with getting out pet insurance submitted.
Sarah P
Wanted a more holistic approach that my new puppy Rupert would actually enjoy going to the Vet rather than being scared. We've been a few times for his initial checkups and a few other issues and it's like going to the park or somewhere. He absolutely loves going here. He's had acupuncture, other shots, and since I get to be in the room with him and their approach is so calm and natural, he is never afraid. Highly recommend.
John Carter
Panel 11: Recent Blog Posts
---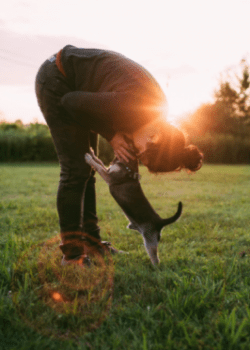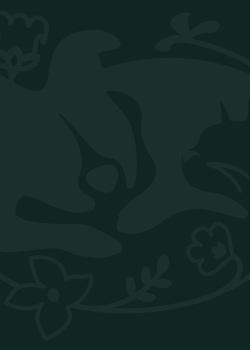 General
Posted on 03 December, 2020
Short description here.
Read Article ›
Panel 13: FAQs
Clinic Information
---
What side of Whyte Ave. are you on?
We are on the north side of Whyte Avenue and on the east side of 102nd St., facing west. The clinic is just east of Gateway Blvd., on 102nd St. and across the street from the Used Car lot.
What does insurance cover at your clinic?
In general, most plans cover at least a portion of our products and services. Examples include exams, drugs and natural medicines with a DIN number, acupuncture and chiropractic treatments, and laboratory testing.
Your precise coverage depends on your specific provider and plan. For more details, contact your provider. Once you've paid for your visit, we provide you with a receipt you can submit to your insurance company for the appropriate refund.
Where do I park?
There is free one-hour parking outside our clinic on 102 Street. We have 2 parking stalls available in the alley behind the veterinary clinic.
Do you provide routine veterinary care?
Yes, we provide routine veterinary care which can include preventative care, conventional medications, vaccines, antibody titers and general wellness checks.
How long have your doctors been there? Do any of your doctors have specialties?
Dr. Jennifer Marshall moved to Canada from the US to join our practice in 2008. She graduated from Iowa State University College of Veterinary Medicine in 2004 and holds a certification in Veterinary Hospice and Palliative Care in addition to her acupuncture and herbal training.
Dr. Gina McLachlan has been with the clinic since 2009 and has been practicing veterinary medicine for over 12 years. Dr. McLachlan loves using osteopathy in her exams, and she specializes in mobility cases.
Dr. Charlene Miller graduated from the Western College of Veterinary Medicine in 1997. She joined the Edmonton Holistic Vet in 2018. She is trained in Veterinary Acupuncture, Tui-Na, Food Therapy, and Herbology.
Dr. Jodie Santarossa joined the clinic in the fall of 2021. She graduated from 2002 Western College of Veterinary Medicine in 2002. Jodie first became exposed to the practice of Traditional Chinese Medicine when she completed the Veterinary Acupuncture course, offer through the International Veterinary Acupuncture Society in 2005.
Dr. Matéa David - Steel is from northern Ontario and graduated from the University of Guelph's Ontario Veterinary College in 2021 and joined our clinic in 2022. She is completing her training in veterinary acupuncture through the International Veterinary Acupuncture Society.
Do you do acupuncture only exams?
Due to the nature of our clinic and our exams, we do not offer "acupuncture only" exams for our new clients. We require our patients to have an initial exam where we can determine the patient history, current concerns and the appropriate treatment plan. We then can schedule subsequent exams as per Doctor recommendation and client preference. We will never perform any treatments without clear and collaborative communication with our clients.
Why does the clinic have a social worker?
The relationship between humans and their animal companions is changing. People often regard their animal companions as members of the family and an integral part of their support network. Veterinary Social Work is an area of social work practice that attends to the human needs that arise as animal/ pet caregivers.
How a Social Worker can help:
Offer emotional support during your visit to the clinic; including during treatments or euthanasia
Provide referral to community supports if needed (after treatment or death of animal)
Help you and your family work through your loss or diagnosis, including communicating with children
Support and referral for family members who are caring for seriously ill pets
Support and referral for issues such as abuse (animals/people), substance misuse, mental wellness concerns.
Support humans to memorialize their animal companion.